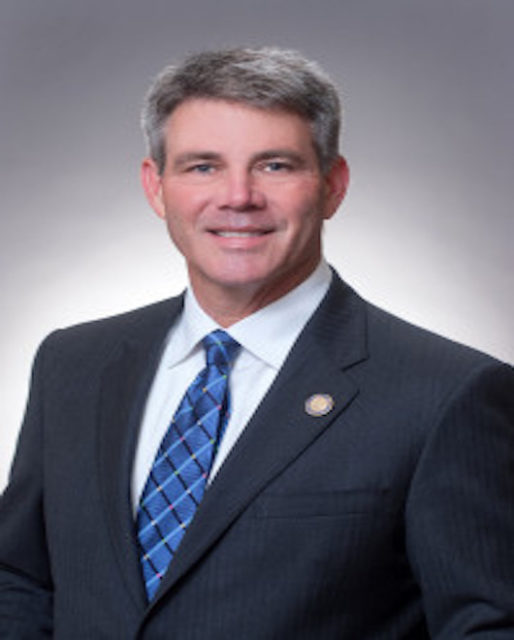 Roy O. Martin III is president and CFO of Roy O. Martin Lumber Company, L.L.C., Martin Timber Company, L.L.C., and Martin Companies, L.L.C. He is a director and co-founder of Indigo Minerals, LLC, a Houston-based oil and natural gas exploration company, and Perforex Forest Services, L.L.C., a Louisiana logging company.
Born in Alexandria, Louisiana, Roy is a 1978 graduate of Bolton High School. He graduated from Louisiana State University (LSU) in 1982 after receiving a Bachelor of Science Degree in Mechanical Engineering (Tau Beta Pi).  He continued his education at LSU, obtaining his MBA in 1985.  In 2008, Roy was named to LSU's Alumni Hall of Distinction, and the LSU School of Business Hall of Distinction. In 2011, Roy was inducted into the LSU College of Engineering Hall of Distinction.
Throughout the years, Roy has volunteered his time and served in various board and chair capacities for companies and organizations such as Lions Club, United Way of Central Louisiana (Volunteer of the Year in 1995), Habitat for Humanity (Golden Hammer Award), American Red Cross, Rapides Regional Medical Center, First Commerce Corporation, Rapides Bank/Bank One, Cenla Advantage Partnership, Salvation Army (Dorcas Award in 1992), LSU-Alexandria Advisory Board, Committee of 100/Chairman of SECURE, Chairman of Governor-Elect Jindal's Economic Growth Transition Advisory Council, Louisiana Baptist Foundation, Inner City Revitalization, Louisiana Forestry Association, American Heart Association in CENLA, Chamber of Commerce of Central Louisiana, and Calvary Baptist Church building committee. He also served on the Louisiana Recovery Authority, Greater Alexandria Economic Development Authority (GAEDA), and LSU Health Sciences Foundation.  He and Jonathan Martin were presented with the Ernst & Young Entrepreneur of the Year Award for the Southern District in 2004.  Roy served on the Louisiana Commission on Streamlining Government and was formerly on the Workers' Compensation Advisory Council as the Governor's Appointee.  He is on organizational boards such as Salvation Army, Orchard Foundation for Education, Tiger Athletic Foundation, LSU Flagship Coalition, and the Dean's Advisory Council of LSU's E. J. Ourso School of Business.  He is Past Chairman of Deacons (2012) at Calvary Baptist Church, Alexandria, Louisiana.
Mr. Martin represents the Member-at-Large position, and his term of service ends December 31, 2017.