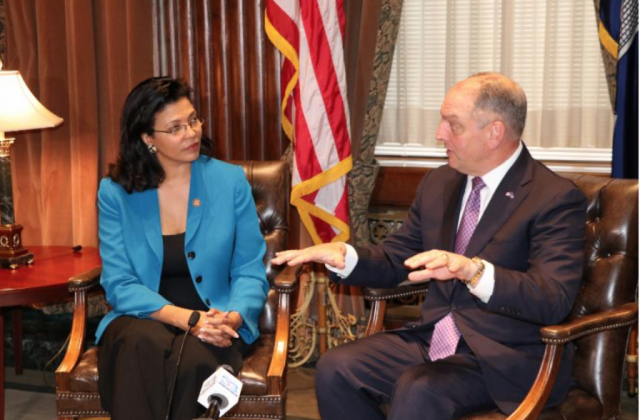 The Louisiana Board of Regents unanimously selected Dr. Kim Hunter Reed as the 9th Commissioner of Higher Education on April 18, 2018.
Reed currently serves as Executive Director of the Colorado Department of Higher Education, assuming the role on February 15, 2017. Working with the Colorado Commission on Higher Education, she leads efforts to drive increased educational attainment and erase equity gaps as identified in the statewide strategic plan for higher education, Colorado Rises.
Reed previously served in President Barack Obama's administration as Deputy Undersecretary at the U.S. Department of Education, leading postsecondary diversity and inclusion work, supporting strong student and outcomes-focused policies and aggressive national outreach efforts. She also led the White House Initiative on Historically Black Colleges and Universities.
A Lake Charles native, Reed chaired the State's higher education transition team in 2015 and has served as Louisiana's state policy director. Earlier, Reed worked at the Louisiana Board of Regents as chief of staff and deputy commissioner for public affairs.
Reed received a doctorate in public policy from Southern University, a master's degree in public administration and a bachelor's degree in broadcast journalism from Louisiana State University.
Reed will assume the position in July, following the retirement of the 8th commissioner, Dr. Joseph C. Rallo.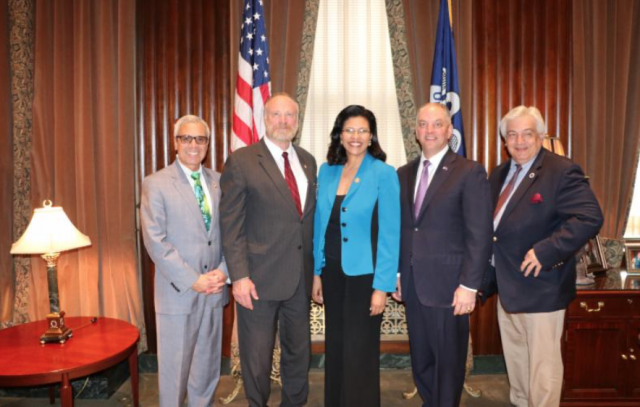 L to R: Dr. Joseph C. Rallo, Senior Advisor, Regent Robert W. Levy, Board Chair,
Dr. Kim Hunter Reed, Commissioner Appointee, Governor John Bel Edwards, Regent Marty J. Chabert, Board Vice Chair