GRAD Act Dashboard - Southern University, Shreveport
The GRAD Act was approved by the Louisiana legislature and signed into law by Louisiana Governor Bobby Jindal in June, 2010. As a result, the Board of Regents has entered into six-year performance agreements with each public postsecondary institution. In the agreements, the institution commits to meeting specific performance objectives in exchange for increased tuition authority and eligibility to participate in certain autonomies.
To read Southern University, Shreveport's most recent annual report, please click here.
Student Success
1st to 2nd Year Retention Rate

Same Institution Graduation Rate

Percentage Change in 1-Year Certificate Completers

Percentage Change in Associate Degree Completers

Nursing (RN) License Exam Pass Rate*
Articulation & Transfer
Number of students enrolled in a transfer degree program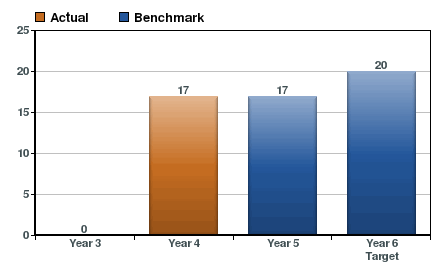 Workforce & Economic Development
# of programs offered through 100% distance ed*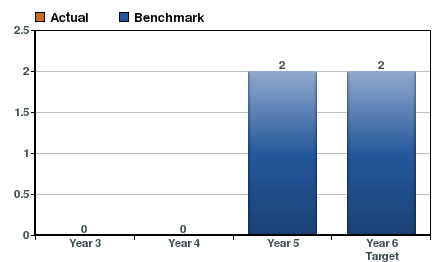 Institutional Efficiency & Accountability
Percent of eligible programs that are discipline accredited*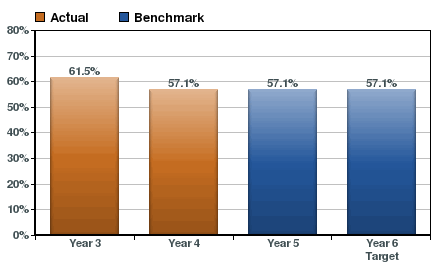 *Following year 2, institutions were required to add a minimum of one targeted measure to each of the four objectives (student success, articulation & transfer, workforce & economic development, institutional efficiency& accountability) by selecting from a menu of optional targeted measures.